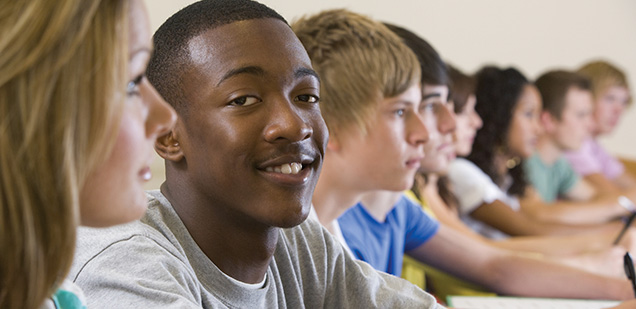 Support The Class of 2020!
Sponsorship Opportunities
Sponsorship Packages
We offer five levels of sponsorship packages for businesses, organizations, colleges and high schools. These are outlined in the insert "Sponsorship Packages" for increased visibility and branding of your business, organization, college, or high school. When participating in one of these packages, your company/organization brand will benefit with placement in the following:

1. The Annual Celebration is held every June to celebrate our high school and college graduates. The event takes place at a local college or university and has over 400 people in attendance.
2. College Success and All That Jazz is a new annual event and award ceremony. The event features local jazz artists and provides an opportunity for FGCB to honor those who have been instrumental in our success.
3. The College Bounder annual newsletter is distributed in the winter to more than 2,500 individuals including donors, students, parents, supporters, colleges, etc.
The newsletter features the year's events, highlights students, funders and partners.
Sponsorship Benefits
1. Reach potential customers/clients
2. Increase organization/business visibility
3. Connect with potential employees
4. Tax deductions
5. Increased brand visibility in community
6. Press and media exposure
7. Future board membership & volunteer
opportunities
VIEW SPONSORSHIP PACKET
DOWNLOAD SPONSORSHIP PACKET