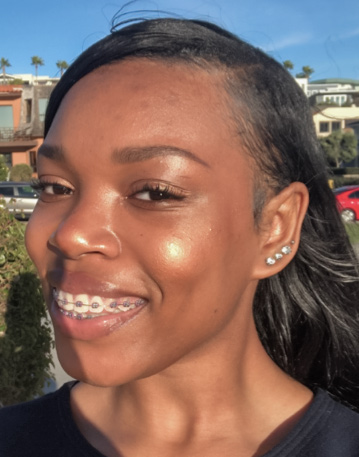 Read the full article by Brianna M. Gillard @ YES! Weekly
Cambridge Jones, a First Generation College Bound graduate of Central High School, currently a junior at Bennet College, was selected to receive the prestigious Benjamin A. Gilman International Scholarship to study abroad through the end of 2021.
Cambridge Jones, a Pre-med junior, chose to study abroad in Costa Rica for the fall 2021 semester. "I am very excited to have received this incredible scholarship to study abroad. I've always wanted to study abroad, and this scholarship will help fund my goal I have before graduating in 2022," said Jones. "I am very thankful to be a recipient of such an esteemed scholarship. I can now experience the Costa Rican culture, further my educational career, and study another language. In my experiences, I look forward to sharing with my Bennett sisters and hope they take the same leap of faith." Jones choose Costa Rica as an opportunity to linguistically advance in her studying the Spanish language, which would afford her the ability to care for patients in her career.
---
The Congressionally funded Gilman Scholarship Program successfully broadens the U.S. student population by providing scholarships to outstanding undergraduate Pell Grant recipients who, due to financial constraints, might not otherwise study or intern abroad. The Gilman Scholars receive up to $5,000 or up to $8,000 to apply toward their study abroad or internship program costs. Since the program's establishment in 2001, over 1,300 U.S. institutions have sent over 33,000 Gilman Scholars of diverse backgrounds to 151 countries worldwide.