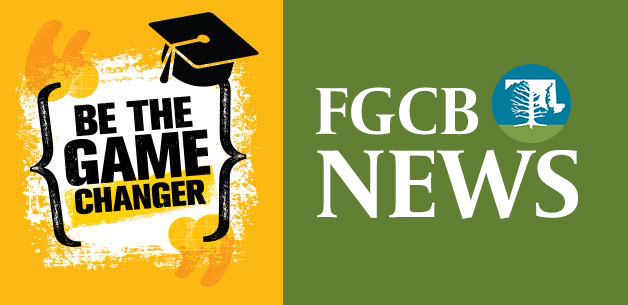 FGCB NEWS
Read the full article by Brianna M. Gillard @ YES! Weekly Cambridge Jones, a First Generation College Bound graduate of Central High School, currently a junior at Bennet College, was selected to receive the prestigious Benjamin ...
READ MORE
---
FGCB has been selected by Giant Food store leadership to participate in the Giant Food Community Bag Program for the month of March 2020! FGCB will receive a $1 donation for every reusable $2.50 Community Bag purchased at the Giant ...
READ MORE
---
Jefferi Lee (Blue shirt), guest speaks from OBCC speaks to students (Alina, Danys & Oscar) about college life and time management. ...
READ MORE
---
Funds Will Help Advance College and Career Awareness BALTIMORE – The Maryland State Department of Education has awarded grants to seven nonprofit organizations that will help enhance college and career awareness and college c...
READ MORE
---
Growing up in a government housing project in Southeast Washington, Joe Fisher never thought much about college. One of eight children whose father didn't make it past 10th grade or his mother past sixth, college just did not seem l...
READ MORE
---