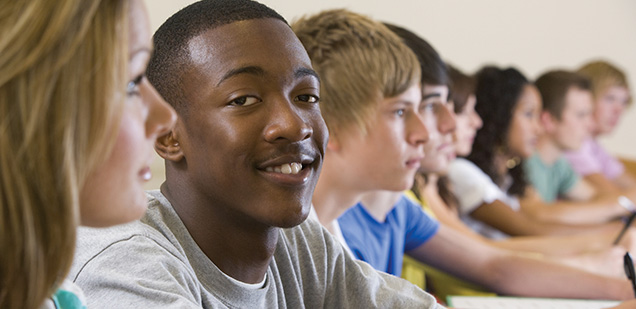 SUPPORT THE CLASS OF 2024
Homework Club
The Homework Club has been in operation since 1992. The program operates onsite for 30 students living in Kimberly Gardens, a low income residential housing complex in Prince George's County, Maryland.

The program is staffed by certified teachers who provide homework assistance and other academic support. There are two tracks Homework Club I, designed for first through sixth graders, and Homework Club II, designed for seventh through twelfth graders. The program has three objectives: (1) increase behaviors so that students master the rigors of meeting educational standards and progress to post-secondary education, (2) support the County school system's priority to reduce absenteeism and ensure that students achieve high academic standards in the core curricular areas and will graduate from high school, and (3) decrease the large gaps that persist for at-risk students' access and success in higher education.

Youth receive weekly two hours of learning with a ratio of one instructor to 10 or 15 youth for 30 weeks during the school year. The students are exposed to positive role models from their community, participate in age appropriate leadership development, supplemental education, cultural activities, and exposure to post-secondary education and case management services.

The Homework Club Brochure