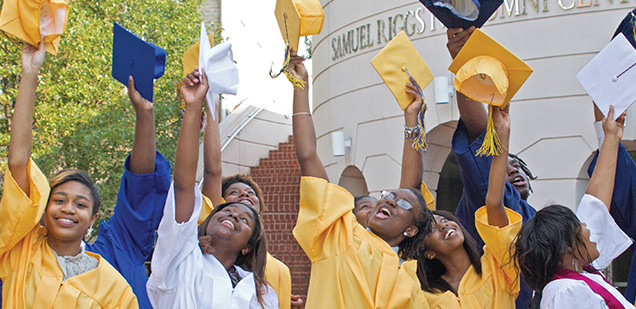 resources
The following are websites that are helpful, and sometimes crucial, for students on the college-bound track.
VIEW AND DOWNLOAD FGCB Enrollment Fee and Income Eligibility Guidelines.
---
www.collegeboard.com - The College Board administers the SAT examination, which most colleges require for admission. It also offers some helpful information and tools for college-bound students.
www.fafsa.ed.gov – The college financial aid process begins with a form called the Free Application for Federal Student Aid (FAFSA). All federal financial aid programs and all colleges require it to determine what grants and loans they can offer a college-bound student.
http://questbridge.org – QuestBridge is a non-profit program that links bright, motivated low-income students with educational and scholarship opportunities at some of the nation's best colleges.
www.mhec.state.md.us – This website of the Maryland Higher Education Commission provides information about state financial aid and offers other college-bound resources.
www.services247.umd.edu – Services 24/7 is an online directory for residents of Prince George's County looking for organizations that provide human services – from child and youth services, to housing and foreclosure assistance, to veteran services, etc.