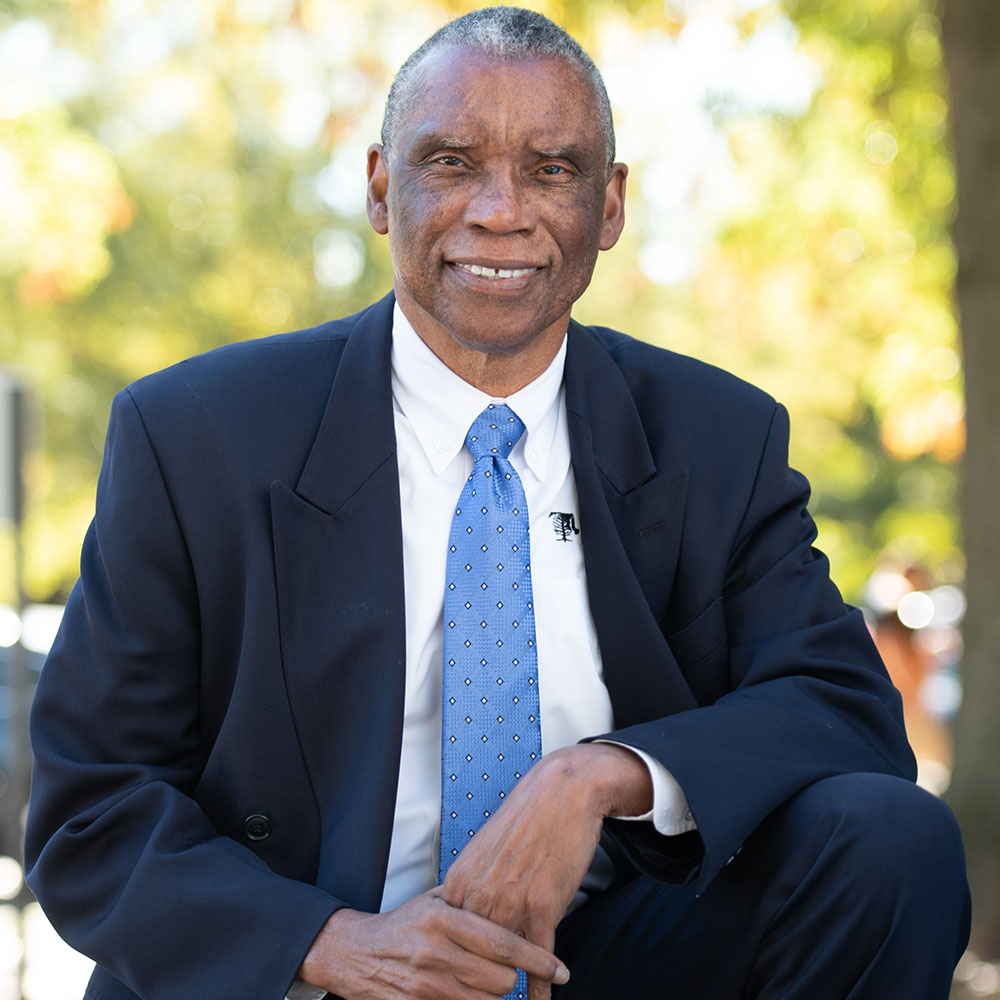 Joseph Fisher
CEO and Founder
---
Joe Fisher had a strong interest in helping youth from low and moderate income backgrounds enter higher education. This interest was a direct result of the mentoring, encouragement and assistance he received as a youth growing up in the East Capitol housing projects in Southeast, Washington, DC.
With guidance and intervention by his track coach, Mr. Hubert Gates, Joe attended and graduated from Catholic University and received his graduate degree from Morgan State University in Baltimore. Later he relocated to Laurel where he established First Generation College Bound. After teaching in the Howard County Public School System for 35 years and coaching the woman's cross county and track teams at Catholic University for 39 years, he is now retired and focusing on FGCB.
I realize that our direct services alone will not create the educational opportunities that we want for low-income and first-generation youth in Prince George's County.
Motivated by our vision that one day all Marylanders will have equal access to an affordable college education, FGCB not only provides students with college affordability advice and assistance but also advocates for college affordability and equitable regulations that remove barriers for success.
Joseph Fisher and FGCB have received the following awards in recognition of their dedication to young people's futures:
Outstanding Contributions to the Present and Future of Prince George's County, Prince George's County Human Relations Committee, 1992
Community Service Award, Prince George's County Department of Housing, 1992
Washingtonian of the Year, Washingtonian Magazine, 1993
Prince Georgian of the Year, Prince George's County, 1993
Outstanding Achievement in Community Involvement, Maryland State Teachers Association, 1995
Living Spirit Award, Bowie State University, 1996
Achievement Award, National Association of Counties, 1997
Outstanding Achievement in the Field of Education, The Catholic University of America Alumni Association, 1997
Award of Excellence in Recognition of Outstanding Achievement, Baltimore-Washington Corridor Chamber of Commerce and Chamber Foundation, 1999
Community Development Block Grant Project with the Greatest Community Impact, Prince George's County Department of Housing and Community Development, 1999
Best Practices Award, Prince George's County Department of Housing and Community Development, 2004
Bridge Builder Award, Prince George's Community Foundation, 2007
National Council of Negro Women "Angels Among Us" Award, Honorable Mention, 2010
Closing the Achievement Gap Award, Maryland State Education Association, 2011
Leaders Engaged in Achieving Development (LEAD) program fellow, Prince George's Community Foundation, 2012