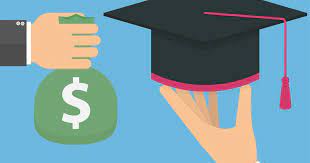 We have exciting news to share with you that is directly aligned with the organization's vision: "One day every Marylander will have access to an affordable college education." We have been hard at work on many levels to ensure our voices are heard and action is taken at the local and state government levels to provide significant financial support for students pursuing higher education in Maryland.
There are two recent activities that are noteworthy. The attached document is a press release from the Office of Delegate Brooke Lierman entitled: "House of Delegates Passes Largest New State Investment in Higher Education Financial Aid in Maryland in a Generation." Joe Fisher, our Founder, and CEO who also chairs Maryland Alliance for College Affordability and Equity was quoted as "The Maryland Alliance supports HB734 because it is a Win-Win for Maryland because more needy students will receive the Howard P. Rawling Education Assistance making it affordable for them to attend college. HB734 also demonstrates Maryland's commitment to students of poverty by removing a financial barrier for them to attend college and graduate." We'd like to especially thank Delegate Jared Solomon, District 18, Montgomery County, and Delegate Alonzo Washington, District 22, Prince George's County who were instrumental in the passage of this new legislation. Please take a few minutes to read the attached document for more information about the bill.
On the local level, we were proud to be represented during the latest Prince George's County Council virtual meeting by two FGCB students, Tsion Wolde from High Point High School and Mayly Cisneros from DuVal High School. They were accompanied by FGCB Director of Program Services, Deja Cobbs. The group provided testimony highlighting the significance of the Housing Community Development Block Grant.
FGCB continues to be at the forefront of advocating for college affordability and removing barriers for low-income students to attend college and graduate! It is important for FGCB to highlight how student contributions at the county and state levels help to further promote the vision and mission of First Generation College Bound.
---
We always welcome and have a need for additional voices to give testimony during these legislative sessions. If you are interested in participating in future hearings, please contact FGCB offices by phone (301) 490-0911 or by email FGCBAdmin@fgcb.org.
Mission Statement: FGCB exists to inspire low-income and first-generation youth to achieve social and economic success by providing advice, encouragement, and support to obtain a college degree.